Quality is the Name of the Game in the New Ford Explorer
We are excited to share that the newly redesigned Ford Explorer has finally reached our dealership and we have a lot of great lease deals just for you. And who doesn't know this mid-size SUV from the American giant? Rooted in history, Ford Motor Company practically started the car industry in the Detroit area with Henry Ford's very first invention of the Model T more than a century ago.
Ever since, a good ride, engine performance, stylish exteriors, comfy interiors, and safety have always been the top priority of Ford Motors. It is no wonder why the new Ford Explorer model has been a favorite choice of traveling families over the past three decades. For those of you who are looking for good lease terms for this new baby, then you've come to the right place because we have varying lease contracts to suit every budget.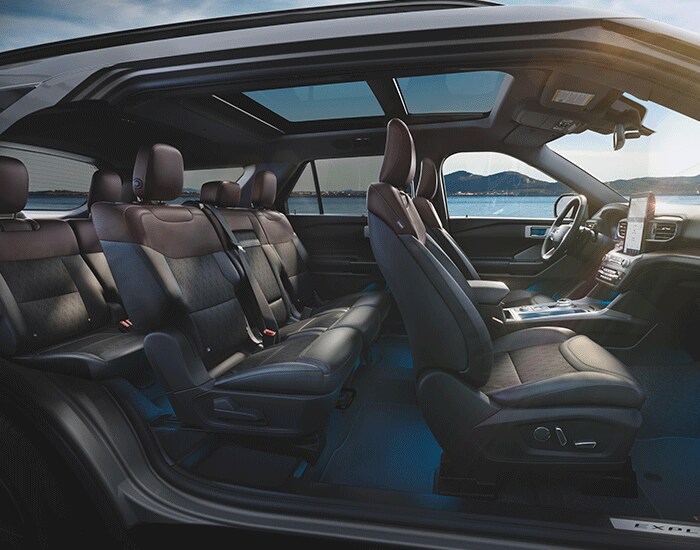 Interior
You'll be happy to note that the interior has been crafted with elegance in mind. It is made from carefully select premium materials that give off a luxurious feel to ensure Riverview, MI drivers and the rest of their passengers are in a comfortable cabin with plush chairs, ample room to move, and many other details like cup holders, many cubbyholes, and dual air vents.
For instance, in the Platinum model, it is outfitted with premium Nirvana leather, quilted inserts, and other driving features that are meant to elevate your driving experience. Even the base XLT, Limited, and ST models are very comfy because Ford has gone through a lot of trouble to ensure the new Explorer is not just powerful but great on the inside.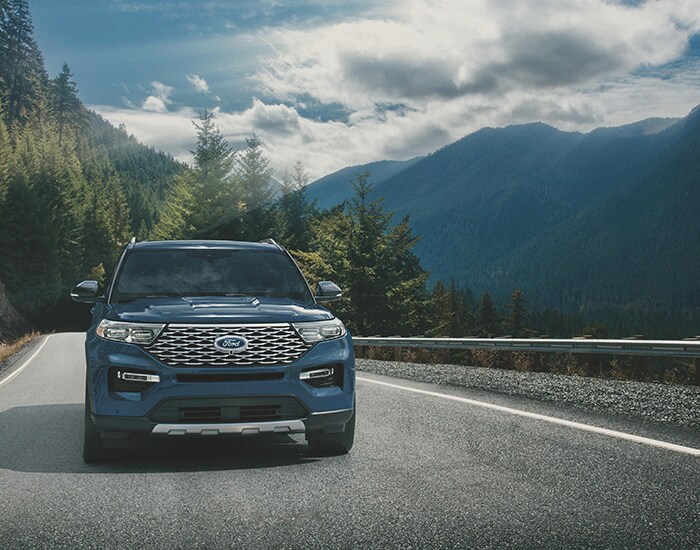 Performance and Capability
The new Ford Explorer is certainly a great choice for long family trips or even for within the city driving as it can handle tight turns and rough surfaces with ease. The new Explorer has now been built for towing, pushing it to the top of its class. Whether you need to tow your boat, your jet ski, or a trailer full of construction material, this new Ford Explorer can all easily get the job done without breaking into a sweat because it comes with a powerful engine. Allen Park shoppers can choose to lease from three engine types that promise to deliver amazing horsepower and pound per feet of torque. Your new Ford Explorer has a lot of muscle under the hood to keep you going while remaining fuel efficient so you don't spend too much time on the gas pump.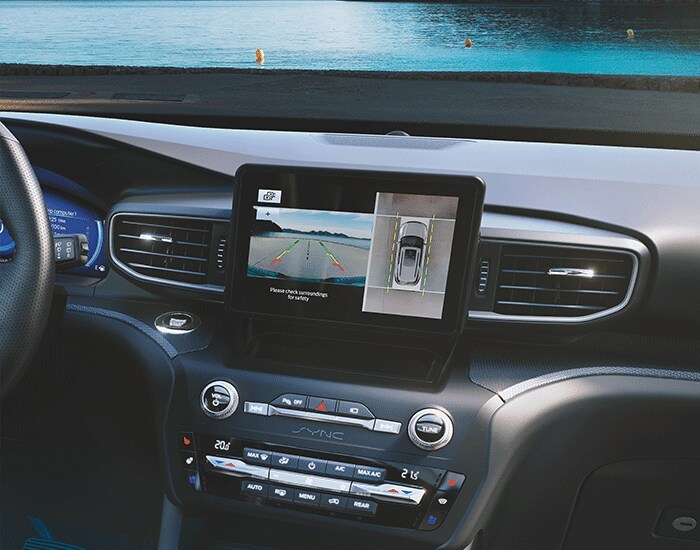 Advanced Technology
The 2020 Ford Explorer is also outfitted with cutting-edge technology to keep us modern people connected and entertained. It is fully equipped with connectivity features that allow the driver and all the passengers to connect to that all-important smartphone. Romulus, MI drivers will be happy to note that everything is user-friendly, especially that high-tech infotainment system that easily responds with a quick touch.
The new Ford Explorer comes loaded with a lot of features, especially safety ones, to ensure that you all get to your intended destination soundly. The Ford Safe and Smart package is the key to preventing road accidents because it is loaded with driver assistance features.
2020 Ford Explorer
The new Ford Explorer certainly does not disappoint us with its much-improved ride quality, better handling features, upgraded interiors, and superior modern powertrain options. This latest model makes a bold statement by managing to blend safety and utility with a huge dose of style. If convenience, performance, and elegance are what you are after, the new Ford Explorer is the SUV to lease, as it is tough enough to handle rough road conditions with its powerful muscles under the hood, while making sure you arrive in comfort and style.
Lease or Finance Your Next Ford Explorer at Taylor Ford
If you are thinking of leasing a new Ford SUV like the 2020 Ford Explorer, come on over and talk to us because we are ready to cut you an awesome deal. Contact our financial specialists or submit an online credit application to start the financial process.
The best way to really say if this is the SUV for you is to see all the trims at Taylor Ford in Taylor, MI and take them out for a test spin.